We offer a full array of dental services for ALL ages, to help you maintain healthy teeth.
Dental Cleanings
Digital X-rays
Tooth-Colored Fillings
Complete Dentures
Partial Dentures
Periodontal Care
Teeth Whitening
Oral Appliance for TMD, Grinding, and Clenching
Oral Cancer Screening
E4D Crowns in a Day
Veneers
Bonding
CAD/CAM Digital Dentistry
Scaling and Root Planing
Smile Makeover
Sealants
Soft Tissue Laser
Occlusal Mouth Guards for Athletics
Hygiene care appointments
ZOOM Whitening services
Digital Impressions CadCam Technology
Prosthodontics is our specialty
What is Prosthodontics?
Prosthodontics is the field of dentistry specializing in the esthetic and restoration and functional replacement of your teeth. Prosthodontists are trained to manage the most complex dental restorations. This ranges from patients who require rehabilitation after a traumatic injury or accident to creating a new smile for those who desire improved esthetics and restoration of function. Prosthodontists have the expert skills necessary to restore smiles and oral function to the best they can be.
Prosthodontic Procedures
With their advanced training, Prosthodontists can improve your appearance by fixing broken, discolored or misshapen teeth and also restore function to a healthy state.
Procedures that will improve oral function and optimal esthetics are:
Crowns and bridges (Fixed prosthesis)
Implant crowns, bridges, and dentures
Cosmetic Restorations (Veneers, porcelain crowns)
Whitening Procedures
White Fillings (Composite Restorations)
Dentures and Removable Partial Dentures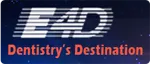 The E4D is a state of the art machine allowing us to make ceramic crowns that can be ready in 1 day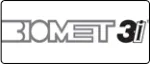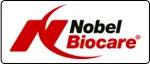 Biomet 3i and Nobel Biocare are two of our preferred suppliers of implant components used in replacing lost teeth.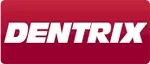 Dentrix is our administrative software used to keep track of day to day operations. All of our patient records are paperless through dentrix and stored confidentially.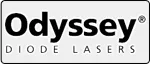 The Odyssey laser is a sophisticated piece of equipment providing precise and minimally invasive soft tissue modification through the use of light. Additionally, our laser can help quickly heal any canker sores or other irritations of the soft tissues in your mouth.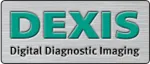 This is our digital radiograph imaging system with high clarity and very low radiation exposure for both patient and operator. All of our x-rays can be emailed for convenience.
Reveal™ Aligners are practically invisible and stay clear throughout treatment – no yellowing or staining.
Dentist Lexington